(p)review Forecast March part one
(p)review Forecast March part one
What will you be reading in the coming weeks?
Cheers,
Jasper
1. Heir to the Jedi by Kevin Hearne, Century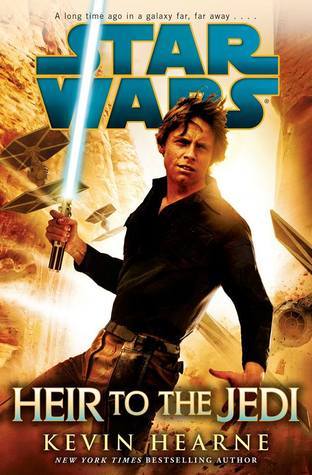 The Galactic Civil War rages on after the destruction of the Death Star and Luke Skywalker struggles to learn more about the Force without the aid of Obi-Wan Kenobi – or indeed without any aid at all. But the few memories he has of Obi-Wan's instruction point the way to a stronger control of the Force, and he is encouraged to pursue it by a new friend in the Alliance. When Luke, R2-D2 and his new ally are tasked with liberating a valuable asset from the Empire and delivering her to a safe planet where she can aid the Alliance, their journey across the galaxy is fraught with peril – and opportunities for Luke to discover the mysteries of the Force.
2. Bite by Nick Louth,
Sphere
Tomorrow should be the greatest day of Erica Stroud-Jones's life. In just 24 hours this brilliant young scientist will present her secret work to a conference in Amsterdam - research that promises to revolutionise the battle against a deadly tropical disease. Millions of lives could be saved; a Nobel Prize beckons.

Arriving to watch her are sceptics and rivals, admirers and enemies. Erica's own eyes will be on sculptor Max Carver, her American new love to whom she will dedicate her achievement.
Tomorrow never comes.
Erica vanishes during the night. Max, desperate, terrified, sets out to find her, descending into an underworld full of malice and cunning. But even he is shocked by the dark terror he finds in the heart of the woman he loves.
3. Knight's Shadow by Sebatien de Castell, Jo Fletcher
Tristia is a nation overcome by intrigue and corruption. The idealistic young King Paelis is dead and the Greatcoats – legendary travelling magistrates who brought justice to the Kingdom – have been branded as traitors. But just before his head was impaled on a spike, the King swore each of his hundred and forty-four Greatcoats to a different mission.

Falcio Val Mond, First Cantor, with the help of fellow Greatcoats Kest and Brasti, has completed his King's final task: he has found his Charoites – well, one at least, and she was not quite what they expected. Now they must protect the girl from the many who would see her dead, and place her on the throne of a lawless kingdom. That would be simple enough, if it weren't for the Daishini, an equally legendary band of assassins, getting in their way, not to forget the Dukes who are determined to hold on to their fractured Kingdoms, or the fact that the heir to the throne is only thirteen years old. Oh, and the poison that is slowly killing Falcio.

That's not even mentioning the Greatcoat's Lament…
4. The Night Circus by Erin Morgenstern, Doubleday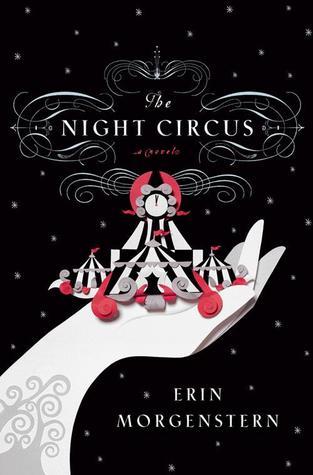 The circus arrives without warning. No announcements precede it. It is simply there, when yesterday it was not. Within the black-and-white striped canvas tents is an utterly unique experience full of breathtaking amazements. It is called "Le Cirque des Reves," and it is only open at night.

But behind the scenes, a fierce competition is underway--a duel between two young magicians, Celia and Marco, who have been trained since childhood expressly for this purpose by their mercurial instructors. Unbeknownst to them, this is a game in which only one can be left standing, and the circus is but the stage for a remarkable battle of imagination and will. Despite themselves, however, Celia and Marco tumble headfirst into love - a deep, magical love that makes the lights flicker and the room grow warm whenever they so much as brush hands.

True love or not, the game must play out, and the fates of everyone involved, from the cast of extraordinary circus per-formers to the patrons, hang in the balance, suspended as precariously as the daring acrobats overhead.
5. Finn Fancy Necromancy by Randy Henderson, Tor/Titan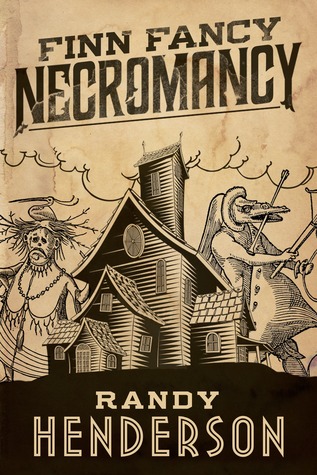 Finn Gramaraye was framed for the crime of dark necromancy at the age of 15, and exiled to the Other Realm for twenty five years. But now that he's free, someone—probably the same someone—is trying to get him sent back. Finn has only a few days to discover who is so desperate to keep him out of the mortal world, and find evidence to prove it to the Arcane Enforcers. They are going to be very hard to convince, since he's already been convicted of trying to kill someone with dark magic.

But Finn has his family: His brother Mort who is running the family necrotorium business now, his brother Pete who believes he's a werewolf, though he is not, and his sister Samantha who is, unfortunately, allergic to magic. And he's got Zeke, a fellow exile and former enforcer, who doesn't really believe in Finn's innocence but is willing to follow along in hopes of getting his old job back.