(p)review Forecast May part one
(p)review Forecast May part one
Which books will you be reading the coming weeks?
Cheers -
Jasper
1. The Book of the Phoenix by Nnedo Okorafor, Hodder and Stougthon
They call her many things - a research project, a test-subject, a specimen. An abomination.

But she calls herself Phoenix, an 'accelerated woman' - a genetic experiment grown and raised in Manhattan's famous Tower 7, the only home she has ever known. Although she's only two years old, Phoenix has the body and mind of an adult - and powers beyond imagining. Phoenix is an innocent, happy to live quietly in Tower 7, reading voraciously and basking in the love of Saeed, another biologically altered human.

Until the night that Saeed witnesses something so terrible that he takes his own life. Devastated, Phoenix begins to search for answers - only to discover that everything that she has ever known is a lie.

Tower 7 isn't a haven. It's a prison.

And it's time for Phoenix to spread her wings and rise.
2. Lords of the Sith by Paul S. Kemp, Century books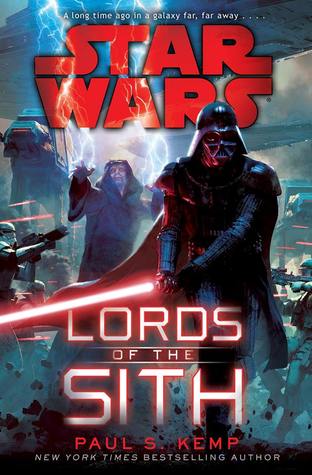 Anakin Skywalker, Jedi Knight, is just a memory. Darth Vader, newly anointed Sith Lord, is ascendant. The Emperor's chosen apprentice has swiftly proven his loyalty to the dark side. Still, the history of the Sith Order is one of duplicity, betrayal, and acolytes violently usurping their Masters—and the truest measure of Vader's allegiance has yet to be taken. Until now.

On Ryloth, a planet crucial to the growing Empire as a source of slave labor and the narcotic known as "spice," an aggressive resistance movement has arisen, led by Cham Syndulla, an idealistic freedom fighter, and Isval, a vengeful former slave. But Emperor Palpatine means to control the embattled world and its precious resources—by political power or firepower—and he will be neither intimidated nor denied. Accompanied by his merciless disciple, Darth Vader, he sets out on a rare personal mission to ensure his will is done.

For Syndulla and Isval, it's the opportunity to strike at the very heart of the ruthless dictatorship sweeping the galaxy. And for the Emperor and Darth Vader, Ryloth becomes more than just a matter of putting down an insurrection: When an ambush sends them crashing to the planet's surface, where inhospitable terrain and an army of resistance fighters await them, they will find their relationship tested as never before. With only their lightsabers, the dark side of the Force, and each other to depend on, the two Sith must decide if the brutal bond they share will make them victorious allies or lethal adversaries.
3. The Affinities by Robert Charles Wilson, Tor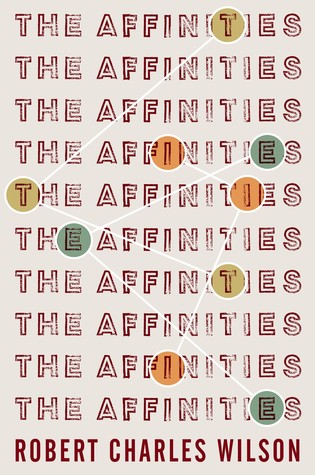 In our rapidly changing world of social media, everyday people are more and more able to sort themselves into social groups based on finer and finer criteria. In the near future of Robert Charles Wilson's The Affinities, this process is supercharged by new analytic technologies: genetic, brain-mapping, behavioral. To join one of the twenty-two Affinities is to change one's life. It's like family, and more than family. Your fellow members aren't just like you, and they aren't just people who are likely to like you. They're also the people with whom you can best cooperate in all areas of life, creative, interpersonal, even financial.

At loose ends both professional and personal, young Adam Fisk takes the suite of tests to see whether he qualifies for any of the Affinities and finds that he's a match for one of the largest, the one called Tau. It's utopian--at first. His problems resolve themselves as he becomes part of a global network of people dedicated to helping one another, to helping him, but as the differing Affinities put their new powers to the test, they begin to rapidly chip away at the power of governments, of global corporations, and of all the institutions of the old world; then, with dreadful inevitability, the different Affinities begin to go to war with one another.
4. A Few Words for the Dead by Guy Adams, Del Rey UK
While Section 37 Agent Toby Greene's honeymoon takes an unexpected, and potentially deadly turn, back in London Section Chief August Shining has troubles of his own. Dragged in by his fellow agents from M-16, Shining is forced to relive an old mission from the 80's, and pick up where he left off all those years ago to face an old and deadly foe. As Toby and his new wife Tamar dodge an unstoppable killer across Asia and Europe, August must fight, not just for the future of The Clown Service, but for his very existence. A thrilling blend of espionage thriller, fantasy and sci-fi in the tradition of The Avengers, The X-Files and Douglas Adams' Dirk Gently series.
5.
The Vagrant by Peter Newman, Harper VoyagerUK
The Vagrant is his name. He has no other. Friendless and alone he walks across a desolate, war-torn landscape, carrying nothing but a kit-bag, a legendary sword and a baby. His purpose is to reach the Shining City, last bastion of the human race, and deliver the sword, the only weapon that may make a difference in the ongoing war. But the Shining City is far away and the world is a very dangerous place.