(p)review forecast November part 2
(p)review forecast November part 2
With only 2 months left in this year I have to pick my last reads of this year carefully, there are still so many books that I want to read, sadly. Here is my selection of the first two weeks.
Cheers,
Jasper
1. Tarkin by James Luceno, Century books
A long time ago in a galaxy far, far away. . . .

Bestselling Star Wars veteran James Luceno gives Grand Moff Tarkin the Star Wars: Darth Plagueis treatment, bringing a legendary character from A New Hope to full, fascinating life.

He's the scion of an honorable and revered family. A dedicated soldier and distinguished legislator. Loyal proponent of the Republic and trusted ally of the Jedi Order. Groomed by the ruthless politician and Sith Lord who would be Emperor, Governor Wilhuff Tarkin rises through the Imperial ranks, enforcing his authority ever more mercilessly . . . and zealously pursuing his destiny as the architect of absolute dominion.

Rule through the fear of force rather than force itself, he advises his Emperor. Under Tarkin's guidance, an ultimate weapon of unparalleled destruction moves ever closer to becoming a terrifying reality. When the so-called Death Star is completed, Tarkin is confident that the galaxy's lingering pockets of Separatist rebellion will be brought to heel—by intimidation . . . or annihilation.

Until then, however, insurgency remains a genuine threat. Escalating guerrilla attacks by resistance forces and newfound evidence of a growing Separatist conspiracy are an immediate danger the Empire must meet with swift and brutal action. And to bring down a band of elusive freedom fighters, the Emperor turns to his most formidable agents: Darth Vader, the fearsome new Sith enforcer as remorseless as he is mysterious; and Tarkin—whose tactical cunning and cold-blooded efficiency will pave the way for the Empire's supremacy . . . and its enemies' extinction.
2. Willful Child by Steven Erikson,
Bantam Press/ Tor
These are the voyages of the starship, A.S.F. Willful Child. Its ongoing mission: to seek out strange new worlds on which to plant the Terran flag, to subjugate and if necessary obliterate new life life-forms, to boldly blow the...

And so we join the not-terribly-bright but exceedingly cock-sure Captain Hadrian Sawback - a kind of James T Kirk crossed with 'American Dad' - and his motley crew on board the Starship Willful Child for a series of devil-may-care, near-calamitous and downright chaotic adventures through 'the infinite vastness of interstellar space'...

The bestselling author of the acclaimed Malazan Book of the Fallen sequence has taken his life-long passion for 'Star Trek' and transformed it into a smart, inventive and hugely entertaining spoof on the whole mankind-exploring-space-for-the-good-of-all-species-but-trashing-stuff-with-a-lot-of-hi-tech-kit-along-the-way type over-blown adventure. The result is this smart. inventive, occasionally wildly OTT and often very funny novel that deftly parodies the genre while also paying fond homage to it.
3. Forging of a Knight, Prison Planet of Mah-Lahkt
by Hugo Negron, self published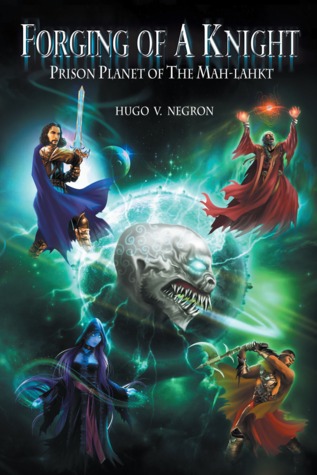 They have been hinted at – heroes of glorious legend, villains of infamous fable – some have made their presence known, while others only by name: Aurelus, Amali, Termenon, Qualtan, Jesepha, Darksiege, and Shaz.

Now, heroes of the past and present will unite against Those That Stand in Shadow. From the steaming jungles of the Third Continent to a Prison Planet forged by angels, the Arch-Mages and their champions will find themselves in a race against time to prevent Shaz and his agents from finding the Dark Ones' demonic fathers and releasing them from bondage. Enemies will become allies, and allies will become foes in the ultimate confrontation with evil that will span two continents, new lands, and new terrors!
4. Lowball by George R.R. Martin, Tor
Tor's Newest Wild Cards edition is out and receiving good reviews. This edition of Wild Cards takes place in the depths of Jokertown, where residents have mysteriously gone missing. The authorities are unwilling to investigate, except for a fresh lieutenant looking to prove himself and a collection of unlikely jokers forced to take matters into their own hands—or tentacles. The deeper into the kidnapping case these misfits and miscreants get, the higher the stakes are raised.
Content:
"The Big Bleed," by Michael Cassutt, starring STUNTMAN,
"Those About to Die," by David Anthony Durham, starring INFAMOUS BLACK TONGUE,
"Galahad in Blue" by Melinda Snodgrass, starring FRANCIS XAVIER BLACK of the NYPD,
"Ties That Bind" by Mary Anne Mohanraj, starring MICHAEL STEVENS of the NYPD,
"Cry Wolf" by David D. Levine, introducing THE CARTOONIST,
"Road Kill" by Walter Jon Williams, starring GORDON THE GHOUL,
"Once More, for Old Time's Sake" by Carrie Vaughn, starring EARTH WITCH, CURVBALL, DRUMMER BOY, and JOHN FORTUNE,
"No Parking… " by Ian Tregillis, starring RUSTBELT.
5. The Ice Dragon by George R.R. Martin
, Tor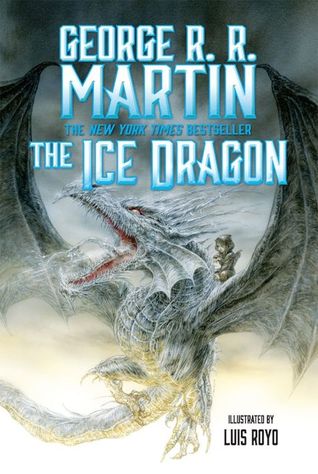 The Ice Dragon is an enchanting tale of courage and sacrifice for young readers and adults by the wildly popular author of the #1 New York Times bestselling Song of Ice and Fire series, George R.R. Martin. Lavish illustrations by acclaimed artist Luis Royo enrich this captivating and heartwarming story of a young girl and her dragon.

In the world of A Song of Ice and Fire the ice dragon was a creature of legend and fear, for no man had ever tamed one. When it flew overhead, it left in its wake desolate cold and frozen land. But Adara was not afraid. For Adara was a winter child, born during the worst freeze that anyone, even the Old Ones, could remember.

Adara could not remember the first time she had seen the ice dragon. It seemed that it had always been in her life, glimpsed from afar as she played in the frigid snow long after the other children had fled the cold. In her fourth year she touched it, and in her fifth year she rode upon its broad, chilled back for the first time. Then, in her seventh year, on a calm summer day, fiery dragons from the North swooped down upon the peaceful farm that was Adara's home. And only a winter child—and the ice dragon who loved her—could save her world from utter destruction.

This new edition of The Ice Dragon is sure to become a collector's item for fans of HBO's megahit Game of Thrones.