Two years since Serial's audio debut
Two years since Serial's audio debut
On Friday 3
rd
October 2014, the podcast that became a worldwide cultural phenomenon made its debut. Serial, described by critics as an audio game-changer, gripped the world with its exploration of Adnan Syed's 1990 conviction for the murder of his former girlfriend, Hay Min Lee. The podcast was downloaded over 20 million times in 2014 alone and went on to win a Peabody Award in 2015. Two years on from Serial, the editors at
Audible.co.uk
have selected the best Serial spin-offs and investigatory true-crime, for those who still can't let go…
1. Adnan's Story: The Case That Inspired the Podcast Phenomenon Serial
Narrated by: Rabia Chaudry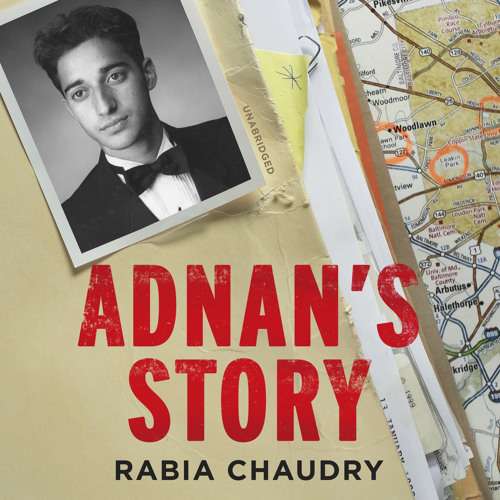 'The first letter I received after being arrested in 1999 was from Rabia. Since that time until now, she has believed in my innocence and been committed to my exoneration.... There is no one better to help tell my story, and no one that I trust more to tell it, than Rabia.' (Adnan Syed)
Rabia Chaudry, a family friend, always believed him and has never given up the hope that he might someday be released. By 2013, however, after almost all appeals had been exhausted, things looked bleak. That was when Rabia contacted Sarah Koenig, a producer at This American Life, in the hopes of finding a journalist who would bring greater attention to Adnan's story and might shed new light on the case.
Woven with personal reflections from Adnan himself, and the story of his family, community, and public advocate Chaudry, the audiobook offers new insight into the story that captivated the attention of millions as his legal and investigatory team seek to find out the truth of what really happened on that day in 1999.
2. In The Dark
Created by APM Reports
Free on the iTunes store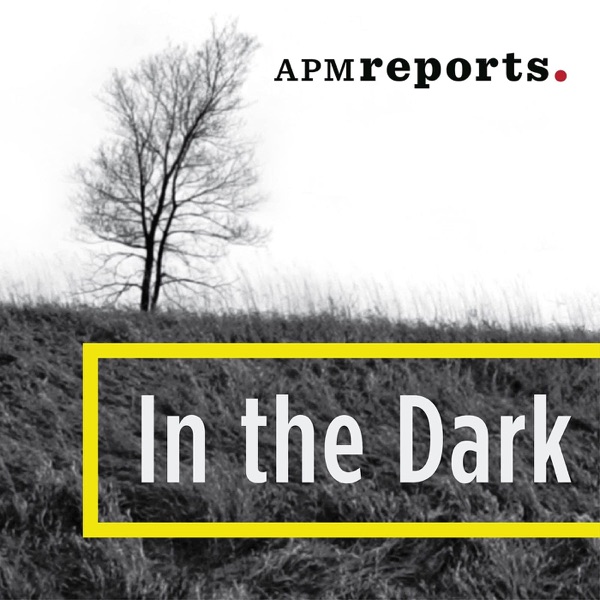 A podcast about a 27-year child abduction investigation that changed the nation.
Child abductions are rare crimes. And they're typically solved. For 27 years, the investigation into the abduction of Jacob Wetterling in rural Minnesota yielded no answers. In the most comprehensive reporting on this case, APM Reports and reporter Madeleine Baran reveal how law enforcement

mishandled one of the most notorious child abductions in the country and how those failures fueled national anxiety about stranger danger, changed how adults parent their kids and led to the nation's sex-offender registries.
3. Forensics: The Anatomy of Crime
Narrated by: Sarah Barron
The dead talk. To the right listener, they tell us all about themselves: how they lived, how they died--and who killed them.
Val McDermid uncovers the secrets of forensic medicine with groundbreaking research and her own experience. Along the way you'll wonder at how maggots collected from a corpse can help determine time of death and how a DNA trace a millionth the size of a grain of salt can be used to convict a killer.
4. Undisclosed
Written and narrated by: Rabia Chaudry, Susan Simpson and Colin Miller
The Undisclosed podcast investigates wrongful convictions, and the U.S. criminal justice system, by taking a closer look at the perpetration of a crime, its investigation, the trial, and ultimate verdict... and finding new evidence that never made it to court.
Series One explores the State of Maryland's case against Adnan Syed. The podcast revisits the case from the beginning, looking at all available evidence - not only what was presented in Serial, but new evidence that we uncovered in the team's investigation. The podcast is written by three attorneys and as such it delves deeply into the legal side of the case, aiming to get to the truth of what happened on January 13, 1999.
5. The Innocent Man
Author: John Grisham
Narrated by: Craig Wasson
In the major league draft of 1971, the first player chosen from the State of Oklahoma was Ron Williamson. When he signed with the Oakland A's, he said goodbye to his hometown of Ada and left to pursue his dreams of big league glory.
Six years later

he was back, his dreams broken by a bad arm and bad habits-drinking, drugs, and women. He began to show signs of mental illness. Unable to keep a job, he moved in with his mother.
In 1982, a 21-year-old cocktail waitress in Ada named Debra Sue Carter was raped and murdered, and for five years the police could not solve the crime. For reasons that were never clear, they suspected Ron Williamson and his friend Dennis Fritz. The two were finally arrested in 1987 and charged with capital murder.
With no physical evidence, the prosecution's case was built on junk science and the testimony of jailhouse snitches and convicts. Dennis Fritz was found guilty and given a life sentence. Ron Williamson was sent to death row.
If you believe that in America you are innocent until proven guilty, this book will shock you. If you believe in the death penalty, this book will disturb you. If you believe the criminal justice system is fair, this book will infuriate you.
6. Imperfect Justice: Prosecuting Casey Anthony
Author: Jeff Ashton
Narrated by: Jeff Ashton
It was the trial that stunned America. On July 5, 2011, nearly three years after her initial arrest, Casey
Anthony walked away, virtually scot-free, from one of the most sensational murder trials of all time. She'd been accused of killing her daughter, Caylee, but the trial only left behind more questions: Was she actually innocent? What really happened to Caylee? Was this what justice really looked like?
In Imperfect Justice, prosecutor Jeff Ashton, one of the principal players in the case's drama, sheds light on those questions and much more, telling the behind-the-scenes story of the investigation, the trial, and the now-infamous verdict. Providing an inside account of the case, Ashton, a career prosecutor for the state of Florida, goes where the press and pundits have only speculated, detailing what really happened during the investigation, showing how the prosecution built their case, and explaining how a woman so shrouded in suspicion was proclaimed innocent. Ashton examines what the prosecution got right, what they got wrong, and why he remains completely convinced of Casey Anthony's guilt.
7. Criminal
Co-created by: Phoebe Judge, Lauren Spohrer, Eric Mennel
Criminal is a podcast about crime. Not so much the "if it bleeds, it leads," kind of crime. Something a little more complex. Stories of people who've done wrong, been wronged, and/or gotten caught somewhere in the middle. Hosted by Phoebe Judge, this podcast is just as addictive as Serial, and one that's sure to get you hooked.